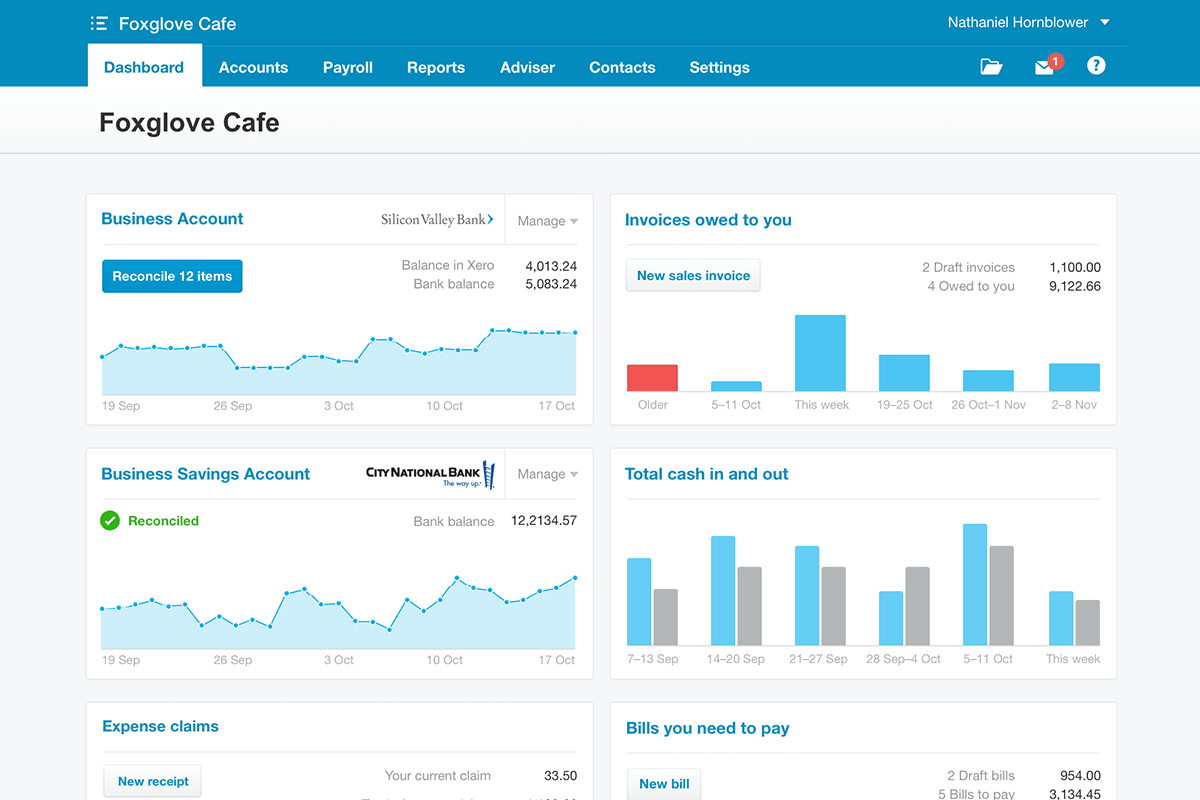 10 Dec

Xero.com – Easy Photography Accounting
Why Xero.com?
Like many photographers (and those in other professions) I used to dread my monthly accounting chores.  I cringed at the though of piling up my receipts and manually entering them into Quickbooks Pro.  But it didn't end there.  I then had to download transactions from my bank, import them and then go through the laborious process of reconciling my accounts.  Those of you who have used Quickbooks Pro are familiar with its far from user-friendly interface and usability.
Xero.com in Use
Fortunately at the beginning of this year, I encountered a product that seems to be taking the small business accounting world by storm.  Enter Xero.com.  Not only is this online accounting software beautiful to look at, but it is easy to use as well.  All of my bank feeds are automatically pulled into my Xero.com account, giving me a real-time view of my cash flow.  Items pop up for reconciliation daily rather than monthly.  This makes reconciliation a pleasant task as you may only have to do one or two items per day, rather than an entire statement's worth at the end of each month.  Additionally, automated rules can be created, enabling Xero.com to automatically file your recurring transactions for you.
Xero allows you to grant differing levels of access to your staff, your accountant, or whomever you might like.  It allows for two tracking classes, making it easy to track different aspects of your business.  And it's API friendly approach allows it to link up with a number of other online services out there, including Freshbooks among others.
Getting Good Advice
When I made the switch at the beginning of the year, I viewed it as an opportunity to revamp my accounting system completely.  I was fortunate to have Brandon Smith and his staff at Insight Business Advising help me.  They were able to help simplify my account structure and create good tracking classes so that I am better able to see where my income and expenses are actually coming from.  I highly recommend getting some professional advice if you are planning to make the switch from Quickbooks Pro (which I, of course, highly recommend).
Conclusion
It is rare that I take so much pleasure in leaving a software product behind.  But I trust I will never open Quickbooks Pro again! Give Xero a shot and spend more time shooting and less time accounting!
Try Xero.com for free here: