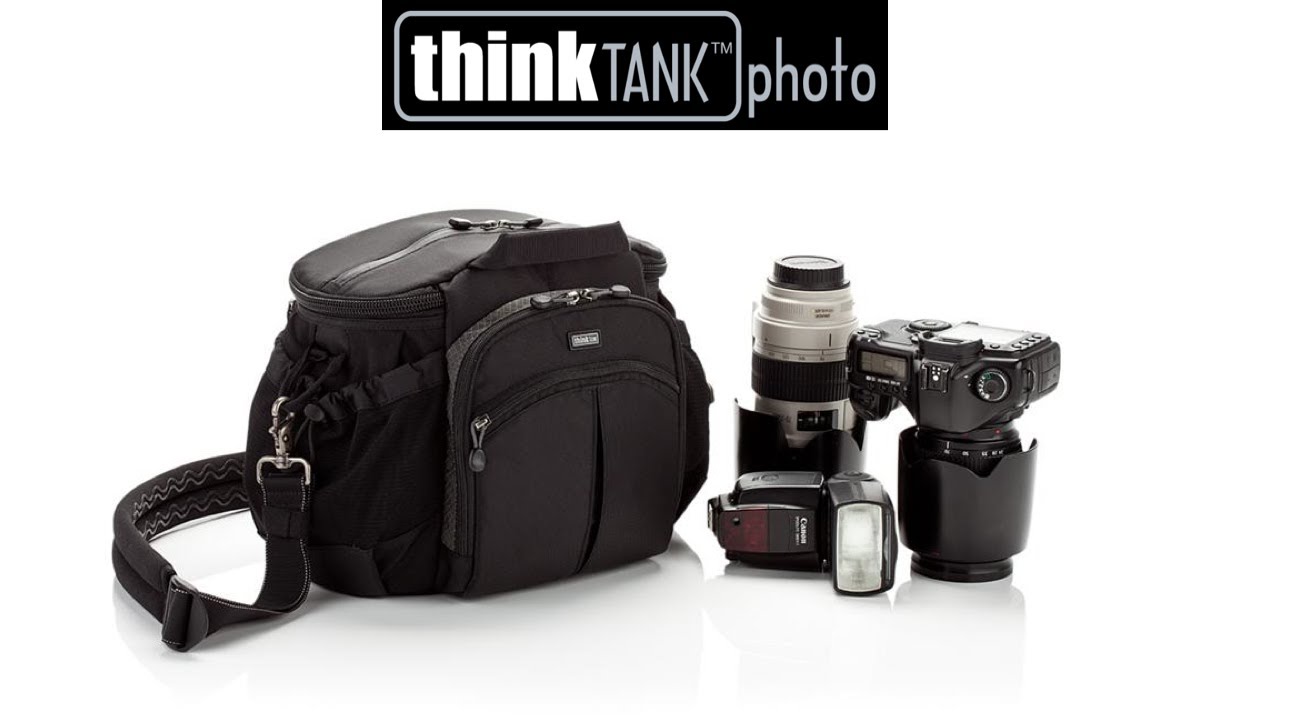 15 Feb

Thinktank Photo Speed Racer V2.0 Hip Pack
Review
I've been running a Speed Racer V2.0 through the paces while working on a project in Northern Thailand for the past 5 months. I've come away impressed. The Speed Racer V2.0 is the largest in Thinktank's Speed Convertible hip pack series of camera bags. It has a comfortable, breathable belt and a detachable, well-padded shoulder strap. The belt also has attachment points for Thinktanks' Modular, Skin or Multimedia components. The shoulder strap is quite comfortable and actually necessary when the bag is fully loaded with gear as the belt is not enough to fully support the bag. If you prefer to use the bag as a shoulder bag, the belt straps easily stash away into two zippered pockets.
This is the first non Lowepro bag I've used that has a similar build quality. All the zippers are beefy. The stitching is heavy-duty and even appears bar-tacked in some places. This is important to me as I tend to hang my camera bags in many different ways while shooting climbing. I don't want the bag to break as: A) It might fall on someone and kill them and / or B) It will destroy my gear! I don't think that is an issue with this bag.
The Speed Racer has quickly become my goto bag for climbing shoots. It has a secure handle at the top of my bag that offers an easy way to hang the bag from the cliff, my rope or my harness. The handle is well-balanced and the fully loaded bag tends to hang perfectly, almost like a working table or bucket for my gear. It has a zippered front pocket that contains the rain fly (would be nice if this were accessed from underneath the bag like Lowepro bags) and has room for numerous accessories. There are elastic pockets on either side with drawstrings for extra security. I'm able to easily fit 10 AA batteries and two Pocket Wizard II's in just one of these side pockets.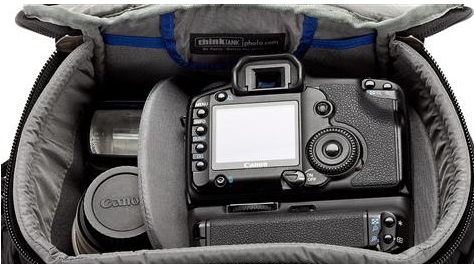 The interior of the bag is fully customizable with standard, velcro-secured padded section dividers. When fully loaded, I'm able to fit a DSLR with battery grip, a 70-200 2.8, 50 1.4, 16-35 2.8, speedlite, a light meter, rocket blower, batteries and two Pocket Wizards without things getting too crazy (note: the 70-200 won't fit if it's attached to the camera).
Conclusion
I'm definitely a fan of this bag and will start to look at more Thinktank products. My only real gripe is that the bag does not come with a Fastex quick lock system for the main compartment. I usually like to work with my bag open, but secured by two fastex buckles. This makes it easy for me to open the bag up completely. The Speed Racer doesn't have buckles, rather it has a zipper down the middle of the main compartment. This is useful, but I find it rather difficult to reach everything inside from this small opening.
That said, I wouldn't hesitate to recommend this bag!
Keep on shooting!