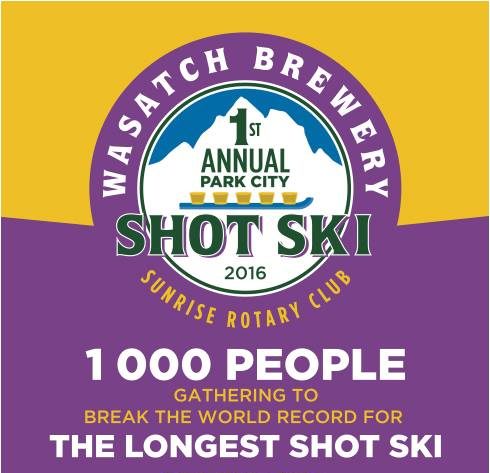 20 Oct

1st Annual Park City Shot Ski & World Record Attempt

Ready to break a world record this weekend?!?  We're ready to film one…

I'm directing video production for this coming Saturday's Wasatch 1st Annual Shot Ski on Main Street in Park City.
http://wasatchbeers.com/shotski/

This event celebrates Wasatch Pubs & Beers 30th anniversary with all proceeds going to charity.

Wasatch plans to break Breckenridge Ski Resort's "world shot ski record" of 881 people. Tickets are already sold out.  1000 (maybe more) participants are expected, with as many or more spectators. Participants will have their skis lined up from the top of Main Street (closed to automobile traffic) all the way down to Heber Avenue.

In case you were wondering what a shot ski is, here's an example (imagine this with 1000+ people lined up one after another with skis connected at the ends)…

And don't forget, participating or spectating gives you a chance to appear in our event video!  We'll be shooting DJI Inspire 1 drone with Zenmuse X3 RAW, ATV-mounted DJI Osmo X5R RAW w gimbal stabilization, hoverboard riding cam-op-wizards using Sony AS7ii, time-lapse cameras and more… Stay tuned for finished video in a few weeks!